Dr. Erik Imas Clinic
Welcome to the clinic of Dr. Imas!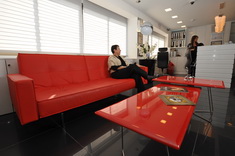 We understand your wish for improving and enhancing your appearance, your desire for a younger, fresher and more radiant skin.
Over time, signs of ageing appear due to loss of collagen and elastin fibers. They are indicated by sagging skin, decrease of elasticity and the appearance of fine lines that in time deepen into wrinkles. The first signs may appear as early as the age of 20.
These changes make the skin look dull, grayish, limp and loose.
An additional indication is the appearance of pigmentation spots that result from hormonal changes, genetics and the influence of exposure to ecological factors.
Additional signs are age-related degenerative changes in facial tissues, including loss of volume as a result of fat absorption, causing the appearance of depressions under the eyes, the cheeks and loss of lips volume.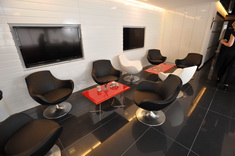 In our clinic we restore the texture, radiance, tightness and elasticity that characterized our young skin. Our methods include all existing non-surgical procedures of rejuvenation and improvement of facial and body skin appearance, employing the most innovative and effective techniques and the best materials in the field.
Facial aesthetic problems are not necessarily a sign of age. They can occur at a younger age, so the treatment is vital.
The medical treatments are performed discreetly and at the highest professional level. Every patient is fully accompanied during the entire procedure in our private Ramat-Aviv clinic.
We perform all the existing treatments in the clinic, using the most innovative, advanced and effective procedures, and usually without any surgical intervention.